A Unique Perspective:

Elevating

your projects
with

Aerial Imagery
At Outpost Worldwide, we embrace the art of aerial videography to provide fresh and captivating images for your projects. Our skilled drone operators navigate the skies, capturing stunning vistas and dynamic angles that breathe new life into your vision. From sweeping landscapes to massive industrial interior shots, drone imagery adds a unique look, to help impact your audience. With Outpost's commitment to safety and creative excellence, we can provide affordable and professional aerial videography and photography, taking your projects to new heights.
Experience the artistry of aerial videography and photography with our cutting-edge drone technology, including the DJI Mavic 2 Pro.
Enhance your projects with captivating perspectives, from stunning vistas to detailed real estate, through our versatile aerial videography and photography services.
With our team of FAA-certified drone operators, we prioritize safety and compliance to ensure responsible and seamless aerial filming for all our projects.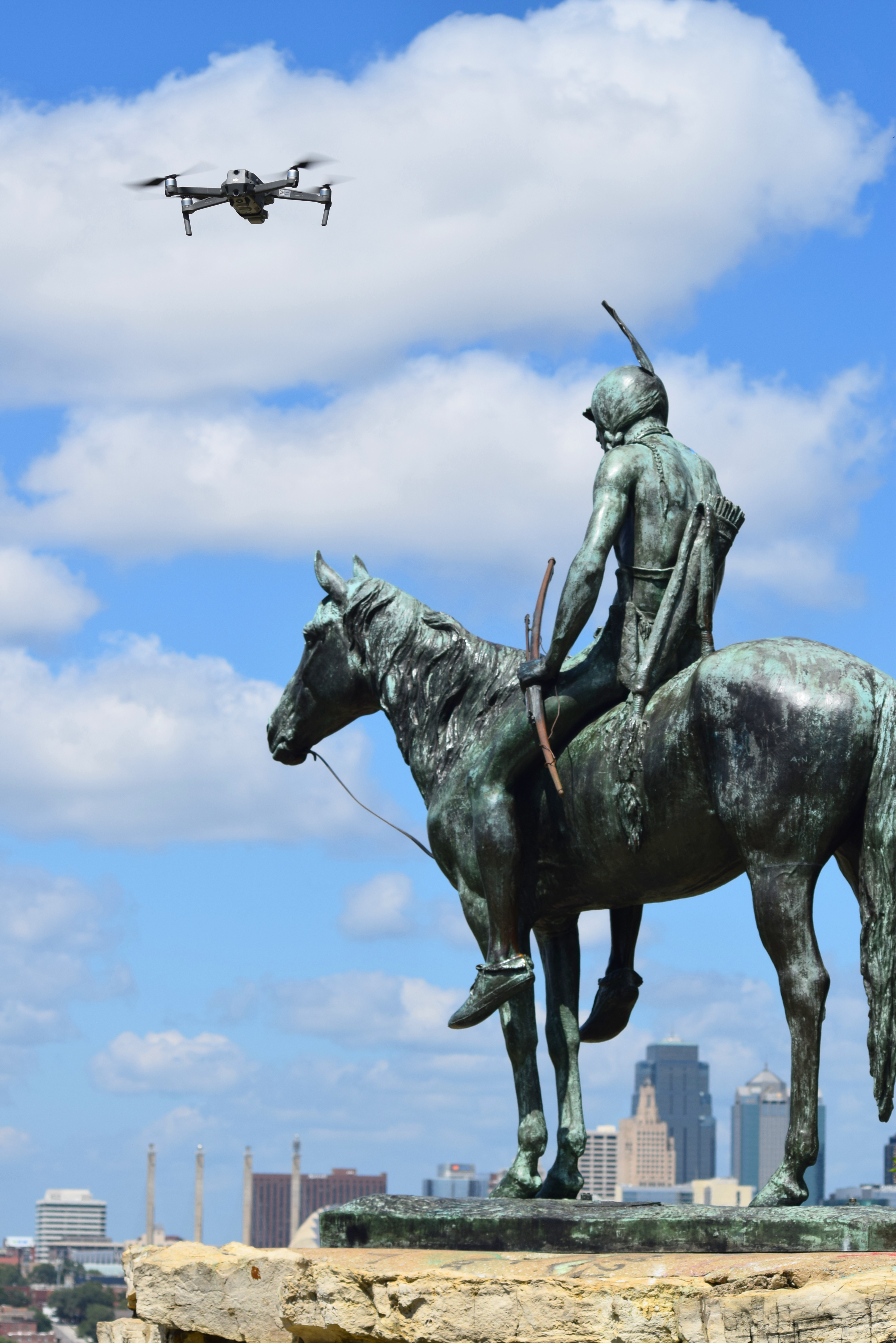 Our Drone

A New Viewpoint: Transforming Your Vision with Aerial Imagery
At Outpost, our aerial videography and photography are powered by the DJI Mavic 2 Pro, a cutting-edge drone renowned for its impressive 4K capabilities and HD slow motion capabilities. With advanced features, this versatile drone delivers exceptional footage and imagery, ensuring breathtaking views and dynamic perspectives for your projects.
Drone Services

Versatile Aerial Solutions: Elevating Your Projects Across Industries
Outpost offers a comprehensive range of tailored aerial solutions, encompassing a wide array of stunning aerial videography and photography for various industries and projects. With vast experience capturing captivating footage of landscapes, events, and architecture, our skilled team also excels in providing practical solutions for challenging tasks like building inspections and visual documentation in hard-to-reach locations.
Whether it's artistic shots that leave a lasting impression or utilitarian applications to enhance safety inspections and real estate visuals, our aerial expertise elevates your projects to new heights.
Safety & Regulation

Responsible and Compliant Aerial Filming
At Outpost, safety is our top priority in every drone operation. Our FAA-certified drone operators obtain clearance from the FAA before each flight, ensuring responsible and compliant aerial filming. Rest assured that your projects are in safe hands as we soar to new heights in aerial videography and photography.